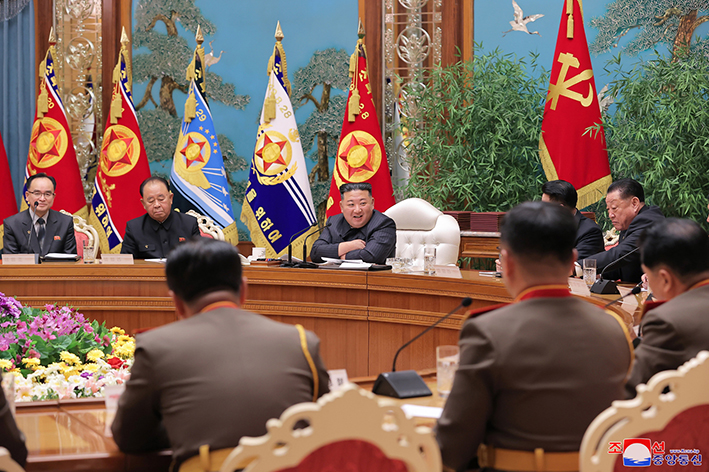 The Fourth Enlarged Meeting of the Eighth Central Military Commission of the Workers' Party of Korea took place at the office building of the Central Committee of the WPK on February 6 amid the soaring militant spirit and fighting enthusiasm of the Korean People's Army to firmly guarantee the dynamic advance of the Korean-style socialist cause with matchless military muscle.
Kim Jong Un, general secretary of the Workers' Party of Korea and president of the State Affairs of the Democratic People's Republic of Korea, guided the enlarged meeting.
Present there were vice-chairmen Ri Pyong Chol and Ri Yong Gil and members of the Central Military Commission of the WPK.
Attending it as observers were commanders of the KPA services, commanding officers of its corps and major units, commanding officers of the Ministry of National Defence and other armed forces organs, leading officials in the defence science research field and cadres of the Department of the Munitions Industry and other relevant departments of the WPK Central Committee.
The enlarged meeting discussed in depth the major military and political tasks for 2023 and the long-term issues concerning the orientation for army building.