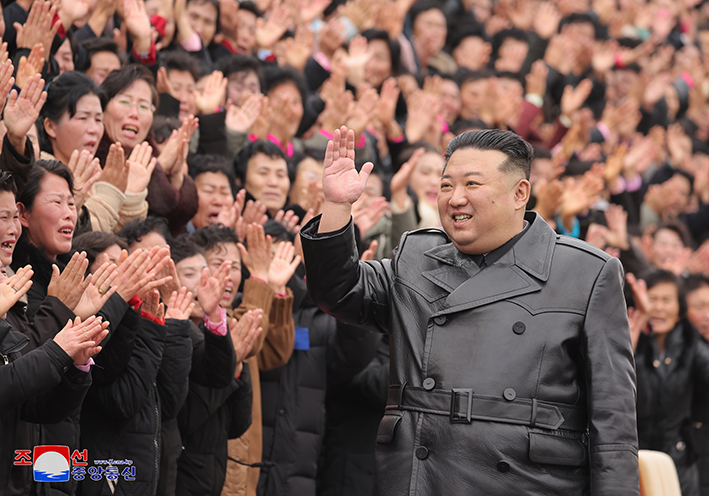 Kim Jong Un, general secretary of the Workers' Party of Korea and president of the State Affairs of the Democratic People's Republic of Korea, had a significant photo session with the participants in the 5th National Conference of Mothers on December 8.
Present there were Kim Tok Hun and Ri Il Hwan.
The hearts of the participants were full of joy and excitement as they are to have a significant photo of glory taken to be kept as their most precious heirloom in great happiness of them who rose to the platform of the boundless respect and honor of the whole country while receiving the warm blessings of the benevolent Marshal Kim Jong Un whom they yearned for so much.
When the respected Comrade Kim Jong Un arrived at the venue, all the participants raised stormy cheers for the great father of the large socialist family who convened a grand meeting for them, who had fulfilled their due responsibility and duty of motherhood for their families and society, and shows all privileges and warm loving care for them.
Kim Jong Un was presented with bouquets of fragrant flowers by participants in the conference in reflection of the unanimous best wishes of all the mothers across the country.